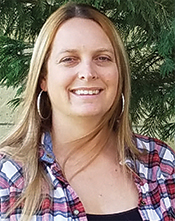 There's nothing quite like resting in God's creation at over 8000ft. The cool fresh air and the stillness that only wilderness knows. It helps restore our soul. At Laurel Pines we could not be more excited about what God is doing up here. With all the recent changes and upgrades Laurel Pines is beginning to look like a whole new camp. As we embrace that change, we also are maintaining the classic wild side of Laurel Pines.
Through God, summer camps at Laurel Pines are helping kids learn teamwork through team building activities. The fun challenge events and competitions open the door for them to become more resilient. They will be in an environment that is safe, but also gives them the chance to make decisions, try new things, and grow up into healthy adults.
Of all of those great things that are available to every child at Laurel Pines the most impactful is giving them the opportunity to experience God in a new way. Taking those experiences home, and with them the rest of their lives is why we do what we do.
Come on up and immerse yourself in His creation and experience God in a new, fun, and exciting way!